일회용 실험실 코트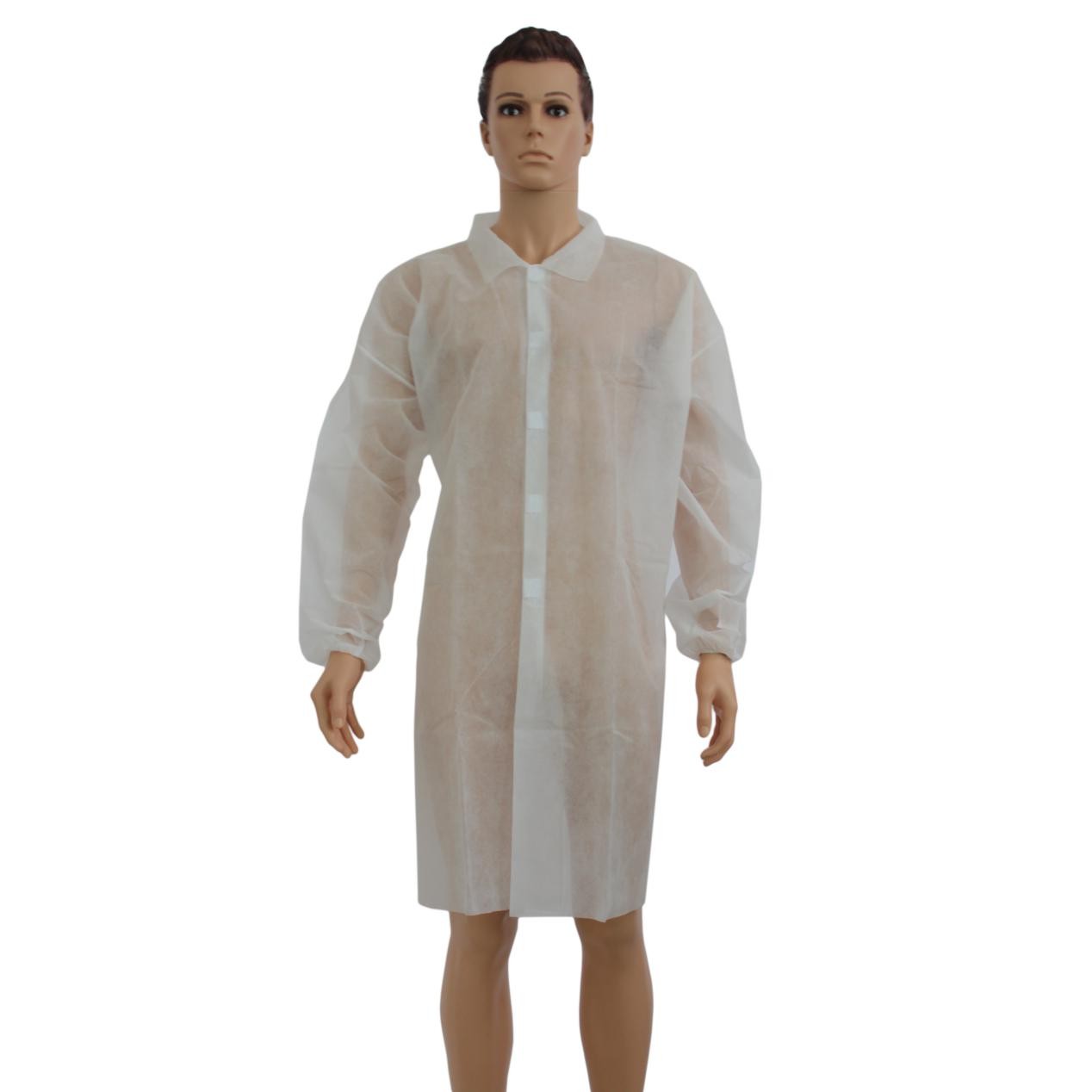 Material: PP/SMS/PP + PE + Breathable membrane
Color: White, Light blue, Dark blue, Green, etc.
Size: S/M/L/XL/XXL/XXXL
Note: Customization of special size is available
Style: single, double or knitted collar, elastic or knitted cuff, Velcro or Stud buttons, with pockets or without pocket
Package: 1 pc/ PE bag, 100 pcs/carton
Features:
1. Effective protection against dust, particulate matter and some splashes of harmful liquid
2. With antistatic treatment, it's suitable for any fields require electrostatic control, like electronic industry
3.Can be used with other protective products to improve protective performance
4. It can be wildly used in medical and health treatment, dust-free workshop, laboratory, food industry, chemical industry, construction industry, manufacturing industry, light industry cleaning and maintaining, etc.